How do I use cheats on my ARK server?
Go to your serverlist and log in with your credentials.
Click on your ARK server.
Start your server and stop the server again. (You only need to do this if you didn't start the server for the first time)
Make sure your server is closed.
Click in the upper bar on the button "Startup".

Fill in a strong password underneath "Admin password".

Click on "Update Startup Parameters" at the bottom of the page.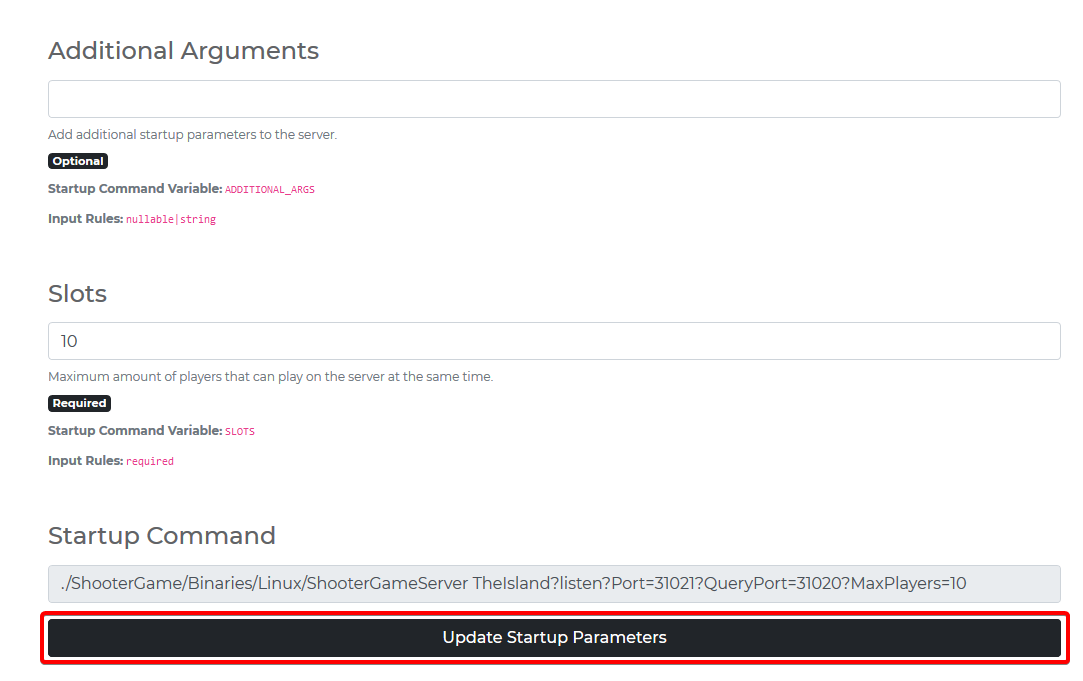 Just restart your server to apply the changes you made.
Updated on: 05/02/2019