How do I adjust the ARK server settings?
Click in the upper bar on "Config".

Now you will see 2 files underneath 'Configuration Files'. By clicking 'Edit' you can edit the values for the file you want to edit.

At the top of the page you will see a new bar with all categories wich are available. You can edit the values for that category by clicking on it.
Now you can edit the settings like you want.
Click at the bottom on of the page on "Save" to save the changes.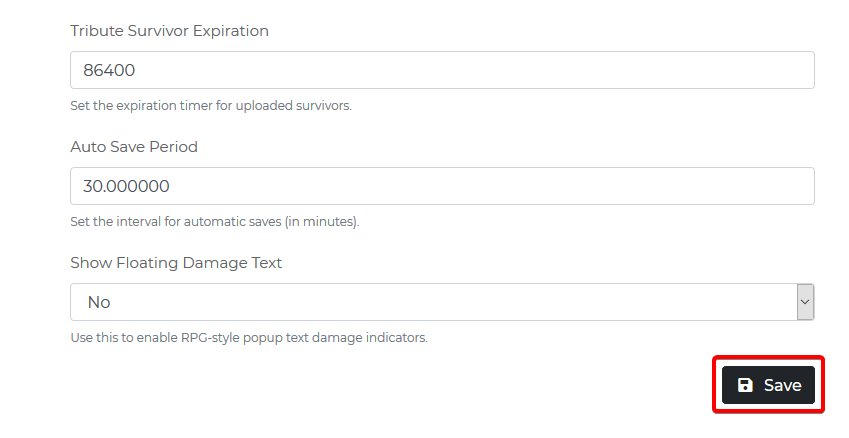 Restart the server to apply the changes you made.
Updated on: 05/02/2019