How do I change the map for my ARK server?
Go to your server list and log in with your login credentials.
Click on the server for which you want to change the map.
Stop your server.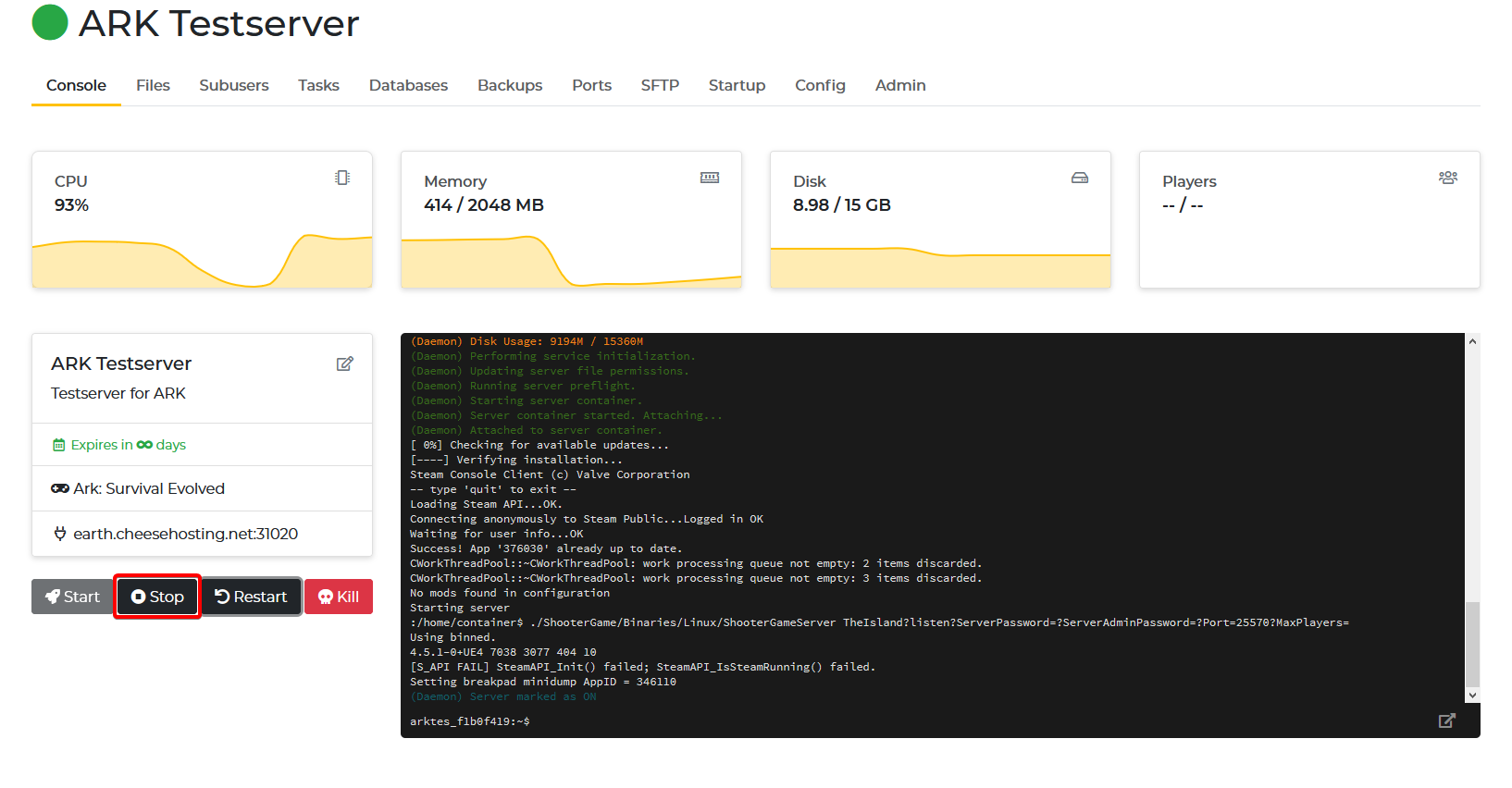 Click in the upper bar on 'Startup'.

Fill in the name of the map which you want to install into the 'Server Map' field.

Click at the bottom of the page on 'Update Startup Parameters'.

Restart your server. After that, the new map will be installed.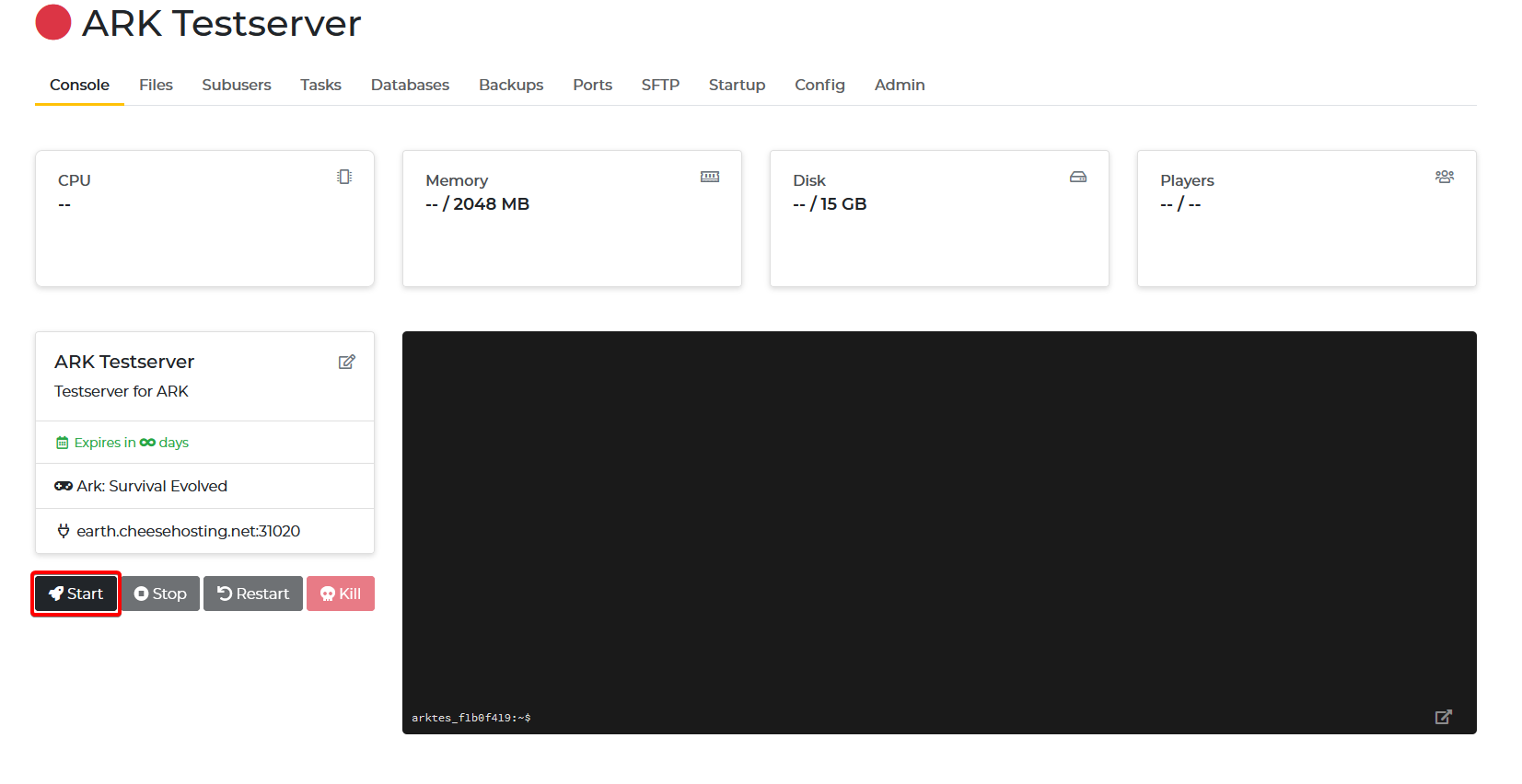 The following ARK maps are currently available:
TheIsland
TheCenter
ScorchedEarth_P
Aberration_P
Ragnarok
Extinction
Valguero_P
Updated on: 19/08/2019