How do I change my Minecraft server version?
To follow this article you need to be logged into our Vulcan customer environment. Click here to login!
Click on 'Config' in the menu at the top.

Choose which version you want to change your server at the top of the window. In our case that is Spigot 1.13.2.

Once you have selected the version you can click on the 'Change Version' button. You will then end up in a loading screen. In the meantime, when you see the loading screen, the server will automatically install the version for you. You will automatically be returned to your server panel as soon as the version has finished installing.

If you have been restored to the server panel, you can check the links below to see if the version has been installed correctly. If it is the case that the version does not install correctly, you can submit a ticket so that the KaasHosting Team can help you!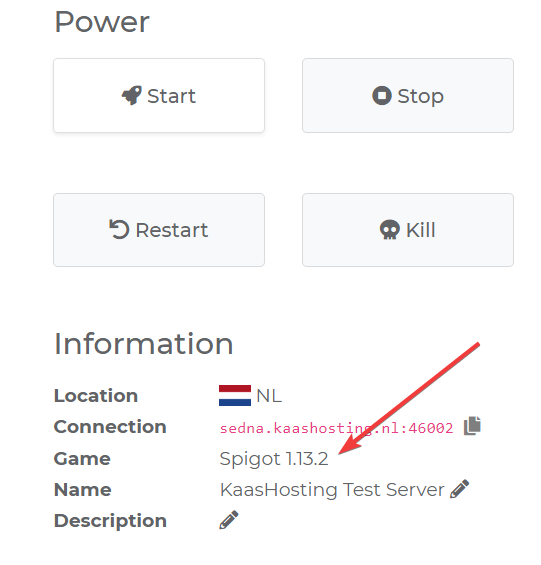 Updated on: 27/02/2019