How to upgrade my package?
Go to your server list and log in with your credentials.
Select the server which you wish to upgrade.
Click in the bar on the left on 'Upgrade'.

Select the package you want to upgrade or downgrade to.
Now click the button 'Upgrade'.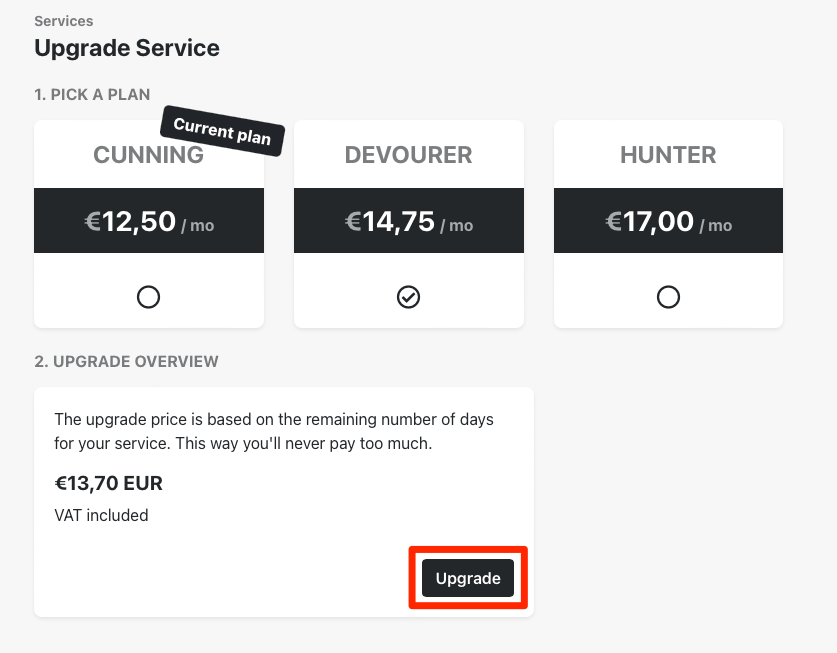 Finish the payment. The price is automatically calculated depending on the number of days left for your server, in that way you never pay to much.
It's essential to restart your server after upgrading to apply the changes.
Updated on: 13/02/2022