How do I extend my service?
You receive a renewal invoice 14 days before the expiration date of your service. After paying the correct amount of money, your service will be extended for the next period.
Login to the client area.
Click on 'Billing'.

Click on 'View' next to the invoice which you want to pay.

Click on 'Pay Now' to go to the payment page. This redirects you the secured payment environment.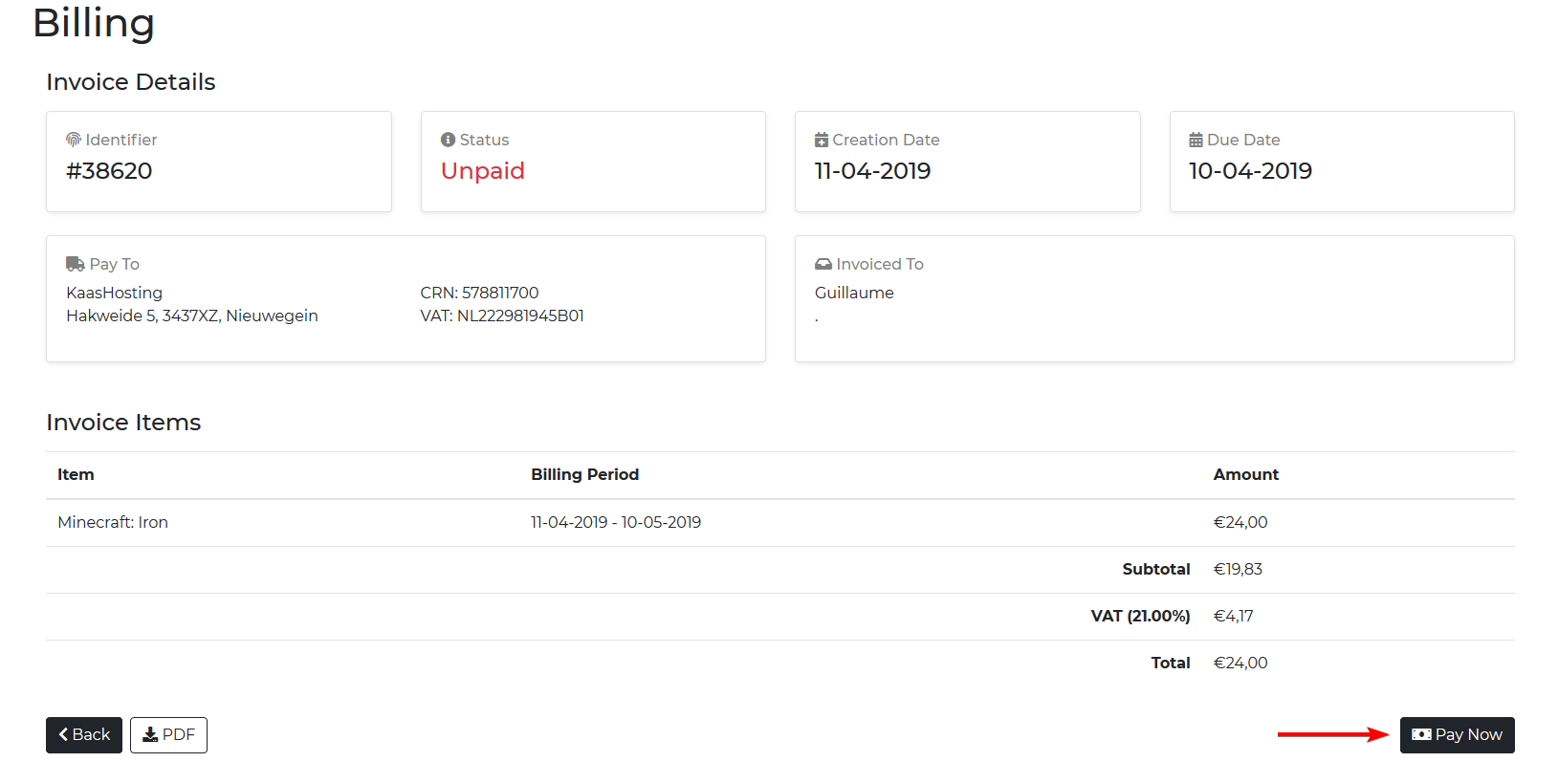 Select the payment method you want to use and follow the instructions displayed on your screen.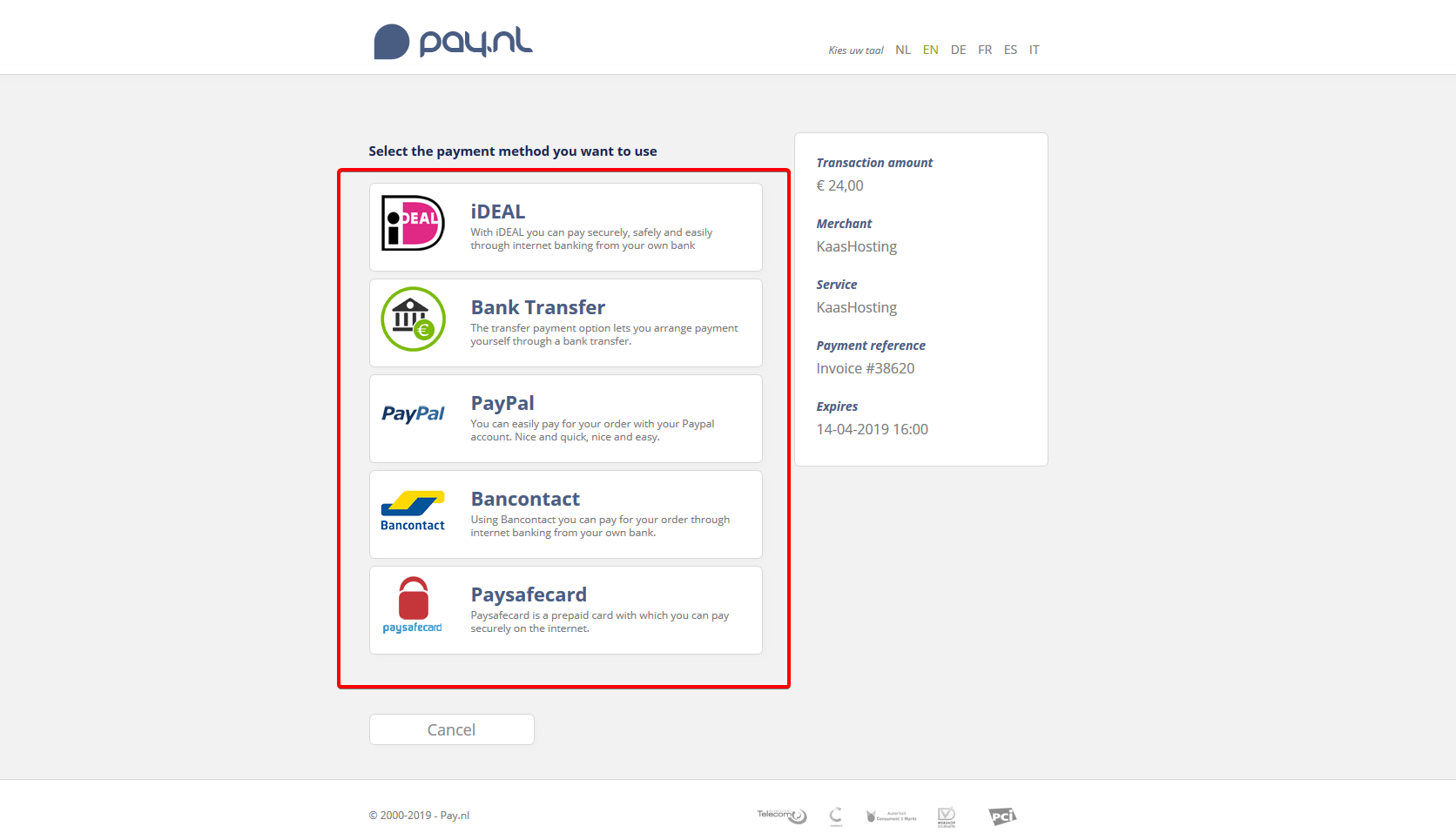 Your service will be automatically extended after payment.
Updated on: 20/07/2019