How do I cancel my service?
At CheeseHosting we do not like contracts or other cancellation rules. When you decide to quit your service at CheeseHosting, you are free to choose when this happens. Whether you want to cancel immediately or have the package expire at the end of the invoice period. It is all possible with us. In this article you can read how to do this exactly.
Make sure you are logged in to the customer panel
Click on

Services

in the menu.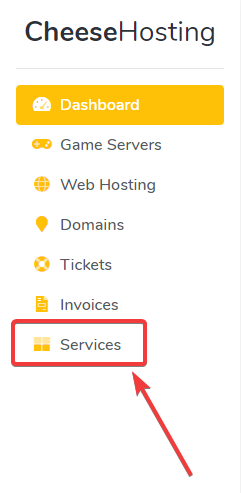 Click on the service list on the service that you want to cancel. In our case this is a Dirt package.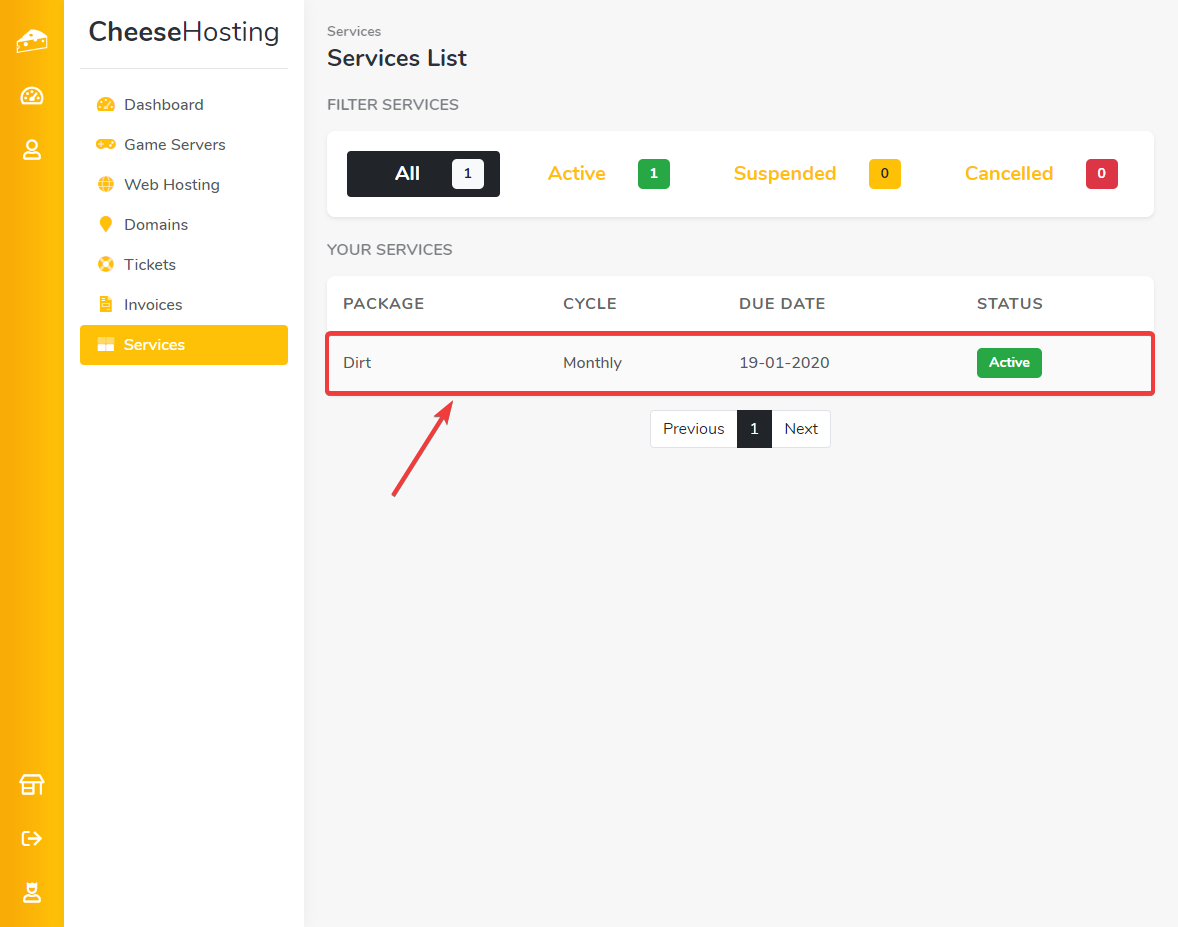 Click on

Cancel

in the menu.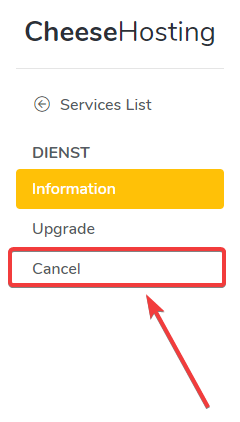 Select when you want your service to expire, in our case we choose to terminate the service immediately.
Enter a reason why you want to cancel the service.
Finally, confirm that you are sure you want to cancel the service.
Once you have done this, it is possible to press the red

Cancel

button. Press to complete the cancellation.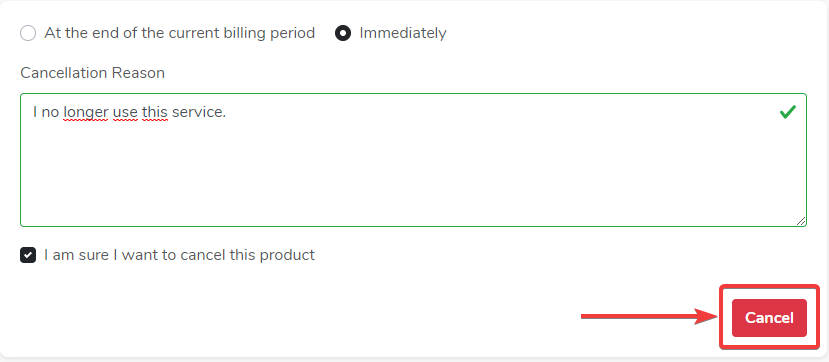 Succeeded! You have successfully canceled your service. You can now continue your day in peace and quiet and no longer be afraid of scary invoices.
Updated on: 19/12/2019