Go to your server list and login with your login credentials.
Click on the product which you want to cancel.
Click in the upper bar on 'Cancel'.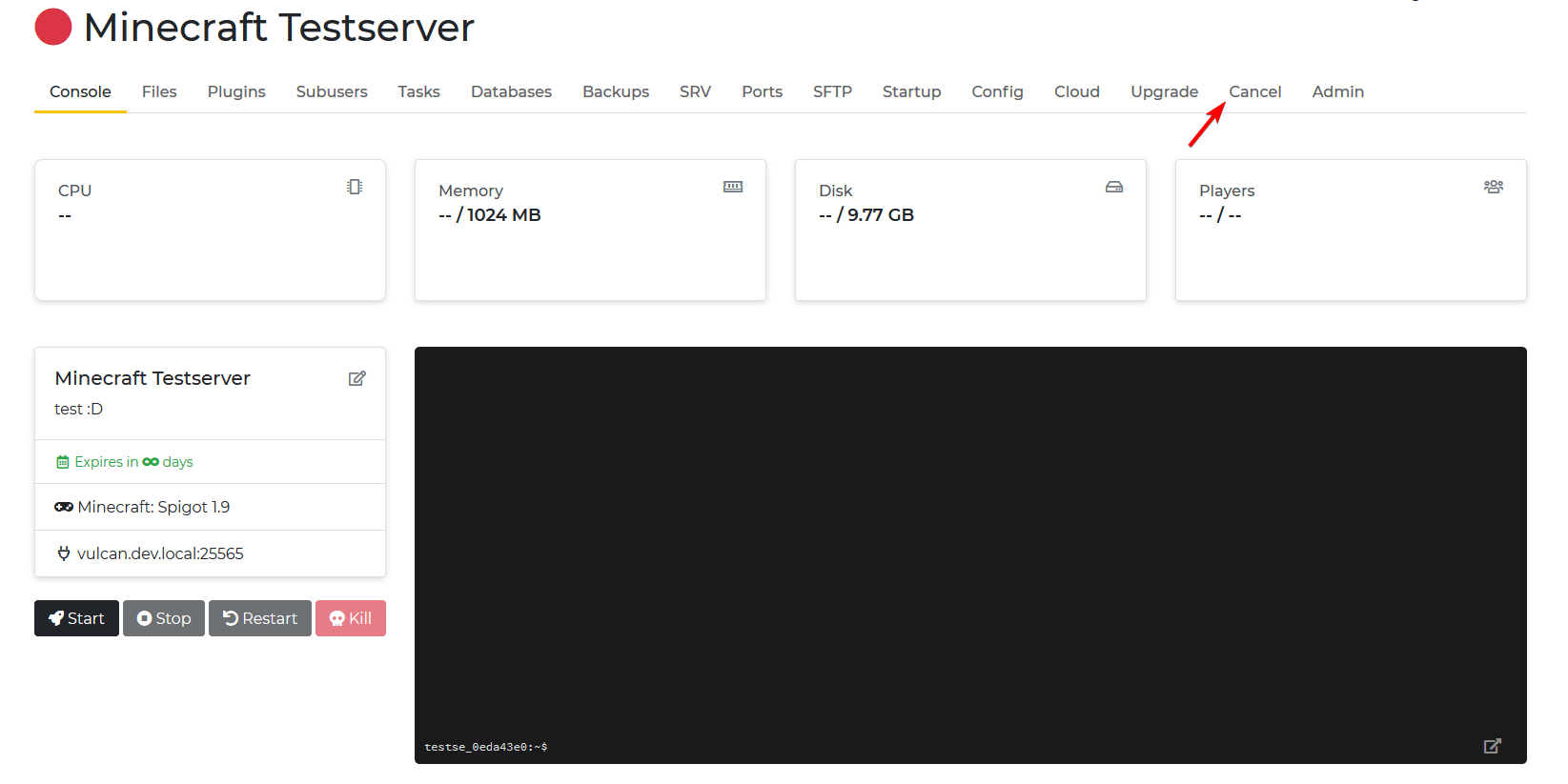 Give us the reason for cancellation and choose the cancellation time.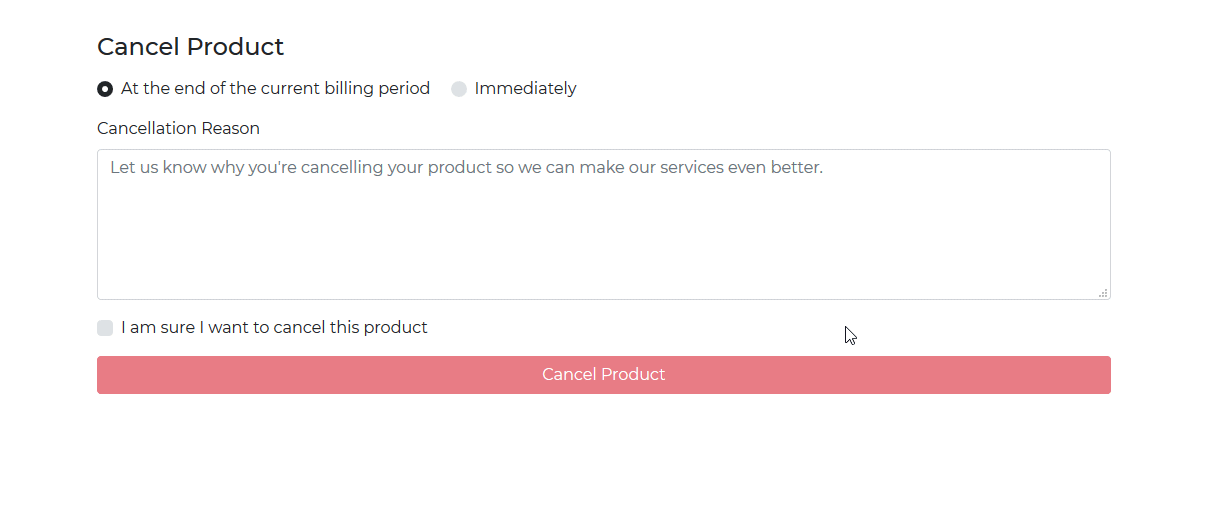 When you choose to directly cancel your product, it will be suspended the next day in the morning.
Check to box to confirm that you're sure about canceling your product.

Click on 'Cancel Product' to finish the cancelation.

Published on: 20 / 07 / 2019